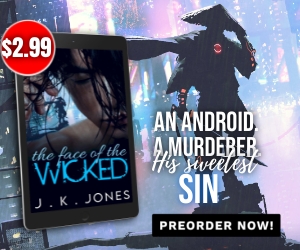 Dear Authors,
I know it's hard. We struggle with writing and creating content, email marketing, promotions, social media, and much more. If you are a wallflower like myself, then you would rather spend your time working on creating your next epic novel.
Bookbub is the holy grail for new and upcoming authors. Especially those looking to making to the USA bestsellers list. The simple difference between you and them is that they have high-quality book covers, over 4% CTR with increasing conversion rates.
Are you're struggling to create a high-quality, eye-catching Bookbub ad? Or do you have covers with zero CTR and/or low conversion rates?
You are not alone.
Luckily, I am here to help.
As an author myself, I know the ins and outs of the business. I can help you aspire to your dreams. I will design an awesome Bookbub cover, with 3D high-quality designs, that can help generate more traffic to your book. Persistence is key! Also, it is paramount you test different ads consistently to get the best conversion rates.
Please contact me before placing an order.
Best regards,
jkjones