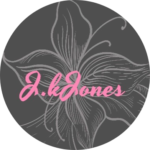 Heaven and hell, demons and angels. J.K Jones has always had an affinity for otherworldly things. From her debut novel, it's easy to see she loves all things crawling in the shadows. As it so happens, J.K Jones is the author of a gritty, fun, action-packed, soul-rending novel. Her characters are so dark and twisted they defy the dimensions of this world. There is nothing J.K. Jones loves more than a tragic ending in Dark MM Romance. She is an avid reader, poet, and LGBTQ activist. She is a University graduate with a BA in Sociology, also has a TESOL certificate for teaching English as a Second Language.
After reading this dark and intense book, all I have to say is keep those books coming. I will be there to read and enjoy them. This book about an underage kid, Beau, and confused about his
sexuality
sheriff, Richard, is fraught with tension, anxiety, and emotion. It is not your light MM romance. It is dark and will challenge your brain. I had to keep reading as I wanted to know where the book was headed. Glad there is a book two as this one ends on a cliffhanger, so be forewarned. Do not let the crudeness of the writing get in your way. The story is so powerful it can overcome that. Just know you are in for an intense, but captivating book.
Not only is this so beautifully written, almost like a poetry that looks deep into a man's inner turmoil, this series, this book, has great pacing, great characters, great
plot
. I didn't want this book to end ever. Cage the Night is a such a page turner that I hadn't realized I was coming to an end. Or, maybe it was just my denial that it was coming to an end. I enjoyed it that much. And the characters were so multilayered, so well thought out, they seem so real to me. I felt the author was writing based upon a true story. This series is just so well written. It has all the plots twist and turns like a political intrigue. It was so unpredictable. I was shocked with each revelation. But then I realized that JK Jones gave hints along the way. Jones is not only an artist in writing a story like a beautiful poetry but they are also masterful in creating one of the best series ever.