There's nothing like a storybook that blurs the lines between protagonists and antagonists, right?
And if you're longing for some MM genre, here are the best enemies to lovers storylines that you can find out there:
1. The Captive Prince Series By C. S. Pacat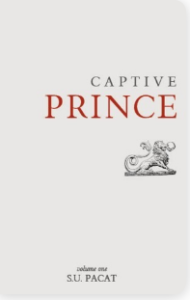 From global phenomenon C. S. Pacat comes the first in her critically acclaimed trilogy—with a bonus story.

Damen is a warrior hero to his people, and the rightful heir to the throne of Akielos. But when his half brother seizes power, Damen is captured, stripped of his identity, and sent to serve the prince of an enemy nation as a pleasure slave.

Beautiful, manipulative, and deadly, his new master, Prince Laurent, epitomizes the worst of the court at Vere. But in the lethal political web of the Veretian court, nothing is as it seems, and when Damen finds himself caught up in a play for the throne, he must work together with Laurent to survive and save his country.

For Damen, there is just one rule: never, ever reveal his true identity. Because the one man Damen needs is the one man who has more reason to hate him than anyone else…

Includes an exclusive extra story!
Written by C.S. Pascat, the series follows Damen and his master prince along treacherous roads and political webs. The reader gets a flavor of both romance and thrill in these three masterfully written novels.
The books have received widespread acclaim and are often regarded as the best MM novel of all times.
2. Just a Bit Wrong by Alessandra Hazard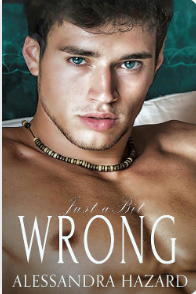 Zach Hardaway is one of the best physiotherapists in Europe.
Tristan DuVal is a young soccer star with a groin injury.
They despise each other from the moment they meet.
As far as Zach is concerned, Tristan is a rich, spoiled brat who is too used to getting his own way.
As far as Tristan is concerned, Zach is a bossy, presumptuous jerk. Tristan hates Zach. He does. The problem is, he also wants to shove Zach against the nearest wall and climb him like a tree.

Note explicit MM content, minor D/s undertones.
The 4th book of the Straight Guys series presents Zach Haradaway and Tristan DuVal that hate each other from the very first instance. But they must continue to frequent each other given that Zach is treating Tristan's groin injury as his physiotherapist.
But while they Tristan hates Zach, he also finds himself helplessly drawn towards him. It's a treat to read!
3. Wicked Boys Tell Lies By K. Webster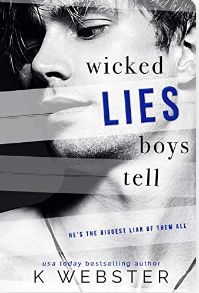 From USA Today Bestselling author K Webster comes an angst-filled, friends-to-enemies-to-lovers MM romance!

I'm in love with my best friend.
Lie.
I'm in love with my enemy.
Truth.

But they're the same.
They. Are. The. Same.
Lines in my world are blurry between fantasy and reality.
Truth and lies. Love and hate.

Copeland Justice is my enemy. My once best friend. The sadist in my heart plucking and pulling at every thread of who I am until I'm unraveled at his feet.
His mouth says he hates me. His eyes burn with animosity for me. His heart beats for someone else.

But Copeland Justice is the best liar of us all.
This book comes from the USA Today best-selling author K. Webster and it is unlike anything you have ever read before. The tale of two best friends that constantly blur the lines of love and hate is one of the best enemies to lovers storylines you will find!