1. Cut and Run by Abigail Roux and Madeleine Urban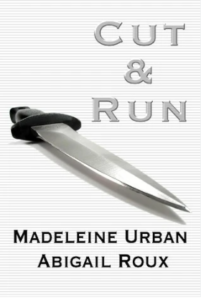 Kicking off our list is the pulse-pounding masterpiece, "Cut and Run." This dynamic duo, Abigail Roux and Madeleine Urban, takes readers on a rollercoaster of emotions as FBI agents Ty Grady and Zane Garrett navigate not only the treacherous world of crime but also the complexities of their blooming relationship. The banter between Ty and Zane is nothing short of electrifying, and readers are sure to be captivated by the magnetic pull that keeps them coming back for more.
2. Don't Judge by A.E. Via
A.E. Via, the queen of MM Cop Romance, delivers yet another knockout with "Don't Judge." Detective Austin Michaels and Judge Xavier James are an unlikely pair thrown together by fate, and their journey from adversaries to lovers is nothing short of breathtaking. Via's signature blend of passion, suspense, and scorching romance is on full display here, making "Don't Judge" a must-read for anyone craving a love story that transcends boundaries.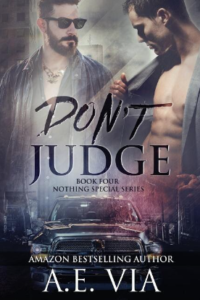 3. Nothing Special by A.E. Via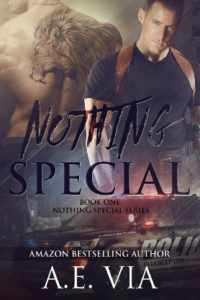 Honestly, I love her. I thought about putting the whole "Nothing Special" series but refrained. But this series is amazing! From the intense camaraderie among the alpha-male detectives of the God and Day's narcotics team to the explosive chemistry that ignites between partners God and Day, this series has it all. Via masterfully weaves together heart-stopping action and soul-stirring romance, creating a world readers won't want to leave.
4. Hot Head by Damon Suede
Shifting gears, we enter the scorching world of "Hot Head" by Damon Suede. While not strictly a cop romance, this novel follows FDNY firefighter Griff and his best friend Dante, a fellow firefighter and aspiring actor. The passion and intensity between these two characters are off the charts, making "Hot Head" a delightful deviation from the typical cop dynamic. Suede's rich storytelling and magnetic characters make this a worthy addition to any MM romance collection.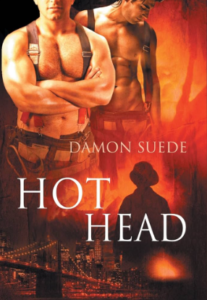 5. Shock & Awe by Abigail Roux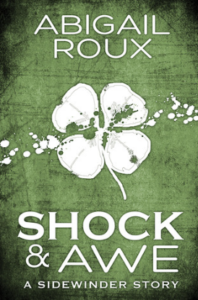 Returning to the masterful Abigail Roux, "Shock & Awe" introduces us to Sidewinder, a force to be reckoned with. This spin-off from the "Cut and Run" series follows the passionate relationship between Nick O'Flaherty and Kelly Abbott, offering readers a fresh perspective on love amidst chaos. Roux's ability to craft characters with depth and authenticity ensures that "Shock & Awe" is not just a romance; it's an unforgettable journey of self-discovery.