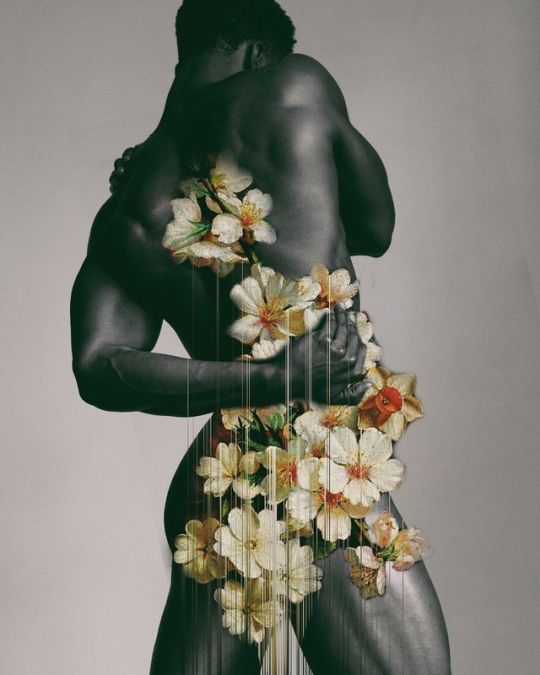 Romance is always the go-to genre when you're disillusioned by the realities of life. But everybody appreciates some extra flavor to their romance.
If there's one way to add that flavor, it is through queer romances that take place in a paranormal world!
Why Read Paranormal Queer Romances?
For such a genre, you will be exposed to an open or a closed world with some dark secrets and tantalizing romance, which is more than you can ask for.
But even more important are the great plot points that can be seen from different contexts if you have the eye for it.
Best of all is when authors create elaborate maps to help the reader navigate their fictional world. It all adds up to offer a reading experience like none other – quite literally!
Finding the Best Paranormal Queer Romances
As great as the genre sounds, there aren't many writers that have mastered the art of writing it. At best, you can find too little romance overshadowed by too much paranormal.
When looking for paranormal queer romances in novels, always look at the blurb rather than just the cover.
The cover can be very misleading, and you wouldn't know until you've already invested so much time in the book.
Now you're in luck because you can find great paranormal romances almost anywhere! But your safest bet is going to be the holy grail of all book recommendations which is Goodreads. Here is a list of my top three favorites in terms of paranormal mm romance.
1. Change of Heart by Mary Calmes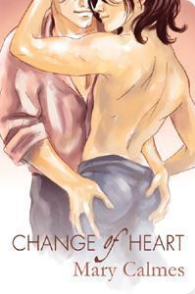 As a young gay man—and a werepanther—all Jin Rayne yearns for is a normal life. Having fled his past, he wants nothing more than to start over, but Jin's old life doesn't want to let him go. When his travels bring him to a new city, he crosses paths with the leader of the local were-tribe.

Logan Church is a shock and an enigma, and Jin fears that Logan is both the mate he fears and the love of his life. Jin doesn't want to go back to the old ways, and mating would irrevocably tie him to them. But Jin is the mate Logan needs at his side to help him lead his tribe, and he won't give Jin up so easily. It will take time and trust for Jin to discover the joy in belonging to Logan and how to love without restraint.
I loved Jin Rayne and Logan Church together! Their story was full of mystery and intrigue. A well-written piece that kept me guessing as to what was going on in Jin's head throughout the story.
2. Captive: Beautiful Monsters #1 by Jex Lane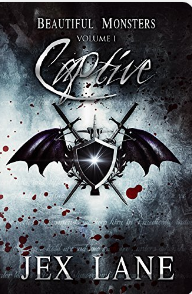 Matthew Callahan has spent seven years struggling against the insatiable hunger for blood consuming him. Unable to stop the vampire inside from preying on humans, he keeps himself confined to a lonely existence.

Everything changes the night he is lured into a trap and taken prisoner by High Lord General Tarrick—a seductive incubus who feeds off sexual energy. Forced into the middle of a war between vampires and incubi, Matthew is used as a weapon against his own kind. Although he's desperate for freedom, he is unable to deny the burning desire drawing him to the incubus general he now calls Master.

This book is intended for mature audiences.

I loved this book! The characters were so vivid, so real. I felt like I really knew them by the end of the story. It was such a heartwarming book that resonated deeply with me. And did I mention spicy? Whew!
3. Exhale by Joel Abernathy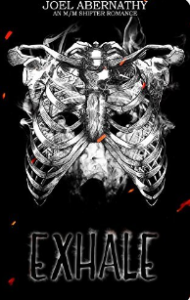 Two men haunted by the same ghost…

Falling for "the other man" in my marriage was never part of the plan. Then again, according to Nicolae Ursache, I am the other man, and human wedding vows don't apply. Not to werewolves.

Nicolae is a smug, arrogant alpha male stereotype–and I do mean alpha in the literal sense–but when the same people who killed my wife kidnap my teenage daughter, he's my only chance at getting her back. The fact that Nicolae was my wife's rightful mate means that we share a mutual interest in bringing Ellie home, but I never could've imagined how he planned to do it.

I will do anything to protect my daughter. Even if it means becoming the plaything, or worse, of the man I loathe most.

This dark shifter romance contains mature subject matter.

**NOTE: There is no mpreg in this universe.**
The author doesn't hold anything back in this page-turning story. From the first page, it's action-packed, filled with vivid descriptions and characters. The plot is original and full of twists and turns!