1. Him by Sarina Bowen and Elle Kennedy: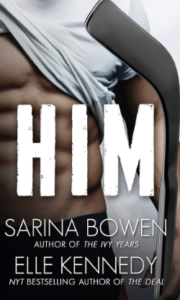 Kicking off our list is the powerhouse collaboration between Sarina Bowen and Elle Kennedy in "Him." Follow the journey of Ryan Wesley and Jamie Canning as they navigate the world of professional hockey, friendship, and the unexpected twists that love throws their way. With a perfect blend of heartwarming moments and steamy passion, "Him" is a winning start to your MM Hockey Romance collection.
2. Power Play" by Avon Gale and Piper Vaughn
Picture this: a hockey player, Max Ashford, collides with the team's quirky librarian, Misha Samarin. It's a meeting of worlds, a sprinkle of enemies-to-lovers magic, and enough hockey action to keep us on the edge of our seats. Trust me; this one's a puckin' good time!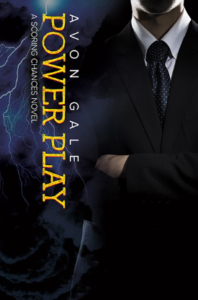 3. Hat Trick by Eden Finley and Saxon James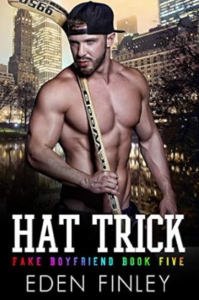 Best buds Ollie and Lennon discover they have feelings for each other, but as their feelings intensify, so does the complexity of their relationship. Get ready for a rollercoaster of emotions – "Hat Trick" is the kind of read that leaves you with a warm and fuzzy feeling.
4. Off the Ice by Avon Gale and Piper Vaughn
Picture the sizzle of a forbidden romance between hockey player Tristan Holt and the team's coach, Sebastian Cruz. It's the irresistible combination of passion, risk, and the thrill of the game. Get ready to be swept off your feet – or maybe just your skates!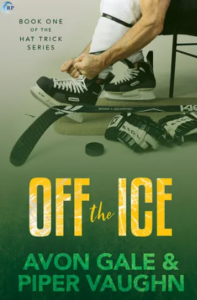 5. Us by Sarina Bowen and Elle Kennedy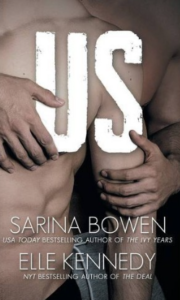 So, last but not least we finish with "Us" another one of my personal favorites! Witness Wes and Jamie tackling new challenges in their relationship amidst the chaos of professional hockey. This one's got the perfect mix of humor, heart, and heat, solidifying Bowen and Kennedy's status as the MVPs of MM Hockey Romance.
And now, for the grand finale – a bonus round! Keep those eyes peeled for J.M. Jackie's "Blades of Desire" in 2024. It's set to add a fresh layer of passion and excitement to the genre. As the countdown begins, make sure your TBR pile is as ready as a goalie facing a penalty shot – this one's bound to leave us breathless on and off the ice.